Dr. Alexander Glas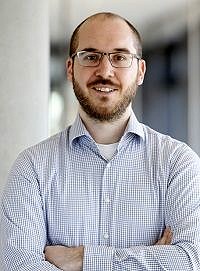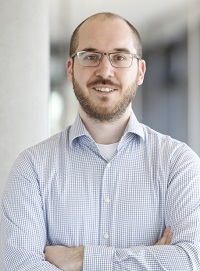 Job title:

Postdoc

Organization:

School of Business, Economics and Society

Working group:

Chair of Statistics and Econometrics (Prof. Dr. Dovern)

Phone number:

+49 911 5302-278

Fax number:

+49 911 5302-481

Email:

alexander.glas@fau.de
Address:


Lange Gasse 20

90403 Nürnberg

Room 4.173

Office hours:
By appointment
Curriculum Vitae
| | |
| --- | --- |
| 2019 – today | FAU, Institute of Economic Research, Chair of Statistics and Econometrics, Postdoc |
| 2012 – 2019 | Heidelberg University, Alfred-Weber-Institute for Economics, Chair of Empirical Economics, Research Assistant |
| 2012 | Centre for European Economic Research (ZEW), Department of Environmental and Resource Economics, Student Assistant |
| 2012 | Centre for European Economic Research (ZEW), Department of Environmental and Resource Economics, Internship |
| 2011 – 2012 | Heidelberg University, Alfred-Weber-Institute for Economics, Chair of Empirical Economics, Student Assistant |
| | |
| --- | --- |
| 2013 – 2018 | Heidelberg University, PhD Student in Economics |
| 2010 – 2012 | Heidelberg University, M.Sc. in Economics |
| 2007 – 2010 | Heidelberg University, B.A. in Economics |
Publications
Glas, A., 2019, "Five Dimensions of the Uncertainty-Disagreement Linkage", International Journal of Forecasting, forthcoming. [Working Paper version]
Donaubauer, J., Glas, A., Meyer, B. and P. Nunnenkamp, 2018, Disentangling the Impact of Infrastructure on Trade Using a New Index of Infrastructure, Review of World Economics, 154(4), 745-784. [Working Paper version]
Glas, A., and M. Hartmann, 2016, Inflation Uncertainty, Disagreement and Monetary Policy: Evidence from the ECB Survey of Professional Forecasters, Journal of Empirical Finance, 39(B), 215-228. [Working Paper version]
Glas, A., Hübler, M. and P. Nunnenkamp, 2016, Catching Up of Emerging Economies: The Role of Capital Goods Imports, FDI Inflows, Domestic Invetment and Absorptive Capacity, Applied Economics Letters, 23(2), 117-120. [Working Paper version]
Glas, A., Hübler, M. and P. Nunnenkamp, 2016, Indicators of Absorptive Capacity and Import-Induced South-North Convergence in Labor Intensities, The World Economy, 39(11), 1756-1791. [Working Paper version]
Glas, A. and M. Hübler, 2014, The Energy-Bias of North-South Technology Spillovers – A Global, Bilateral, Bisectoral Trade Analysis, Environmental and Resource Economics, 58(1), 59-89. [Working Paper version]
Glas, A., Heinisch, K. and C. Schult, Effects of External Assumptions on Forecast Errors in the Euro Area.
Teaching
An overview of all courses that are currently offered by our chair can be found here for the Bachelor's degree programs and here for the Master's degree programs.
Between 2011 and 2019, I have taught tutorials and Stata-tutorials for the Bachelor courses `Economic and Social Statistics', `General Statistical Methods' and `Empirical Economics: Statistics and Econometrics' as well as the Master course `Advanced Econometrics' at Heidelberg University.
Refereeing
Contemporary Economics, Economics Letters, Journal of Banking & Finance, PLOS ONE